About the Board of Natural Resources
The Board of Natural Resources consists of 19 citizens appointed by the Governor and confirmed by the Georgia Senate. The Board is responsible for setting rules and regulations ranging from air and water quality to hunting seasons and provides input into issues such as the agency's budget recommendations and legislative initiatives. The Board meets 10 times a year. The dates and locations will be posted on the DNR website.
---
DNR Board Members
Dwight Davis, Chairman
Mr. Davis is a retired senior partner at the law firm of King & Spalding. He currently serves on the Board of Trustees of Mercer University. He is a member of the North Georgia Mountains Authority. He also co-owns a pecan farm and cleaning plant in Middle Georgia. Mr. Davis served in the U. S. Army for four years as an Airborne Ranger. He earned his bachelor's degree from The Citadel and a law degree from Mercer University School of Law. Mr. Davis and his wife, Brenda, have two children and five grandchildren and reside in Atlanta.
Joe Hatfield, Vice Chairman
As the Vice Chairman, Board of Directors at Fieldale Farms, Joe Hatfield carries on a family tradition of more than 55 years in the poultry business. His father was a Fieldale Farms founder, and the company is still family owned. Fieldale is now one of the largest independent poultry producers in the world. The company has invested in the latest up-to-date equipment and technology, always bearing in mind the health of the millions of consumers of its products. Before devoting his career to Fieldale Farms, Mr. Hatfield operated a construction business in Gainesville, Georgia. Over the years, he has worked in many capacities for Fieldale, advancing to positions of greater responsibility within the company. He started from the ground up, working first in wastewater treatment installation before becoming assistant manager of the protein conversion plant, overseeing plant operations and now as vice chairman of the board. 
A native of Gainesville, Georgia, Mr. Hatfield holds a Bachelor of Science degree in Business Management from North Georgia College. He currently serves on the Board of Natural Resources, Georgia Natural Resources Foundation, North Georgia Technical College Foundation and Peach State Bank & Trust. He is a past board member of the Georgia Department of Economic Development (2005–2007). Mr. Hatfield has continued his education with management training at Purdue University, composting seminars at the University of Maryland, and Dale Carnegie courses. He is active in the National Chicken Council, U.S. Poultry & Egg Association, and the Georgia Poultry Federation.
Mr. Hatfield enjoys international travel, game bird hunting, skeet shooting, hot rods, and antique cars. One of his cars was a Grand National winner in Antique Automobile Club competition. He lives in Clarkesville, Georgia, with his wife Rosalyn.
Gary Vowell, Secretary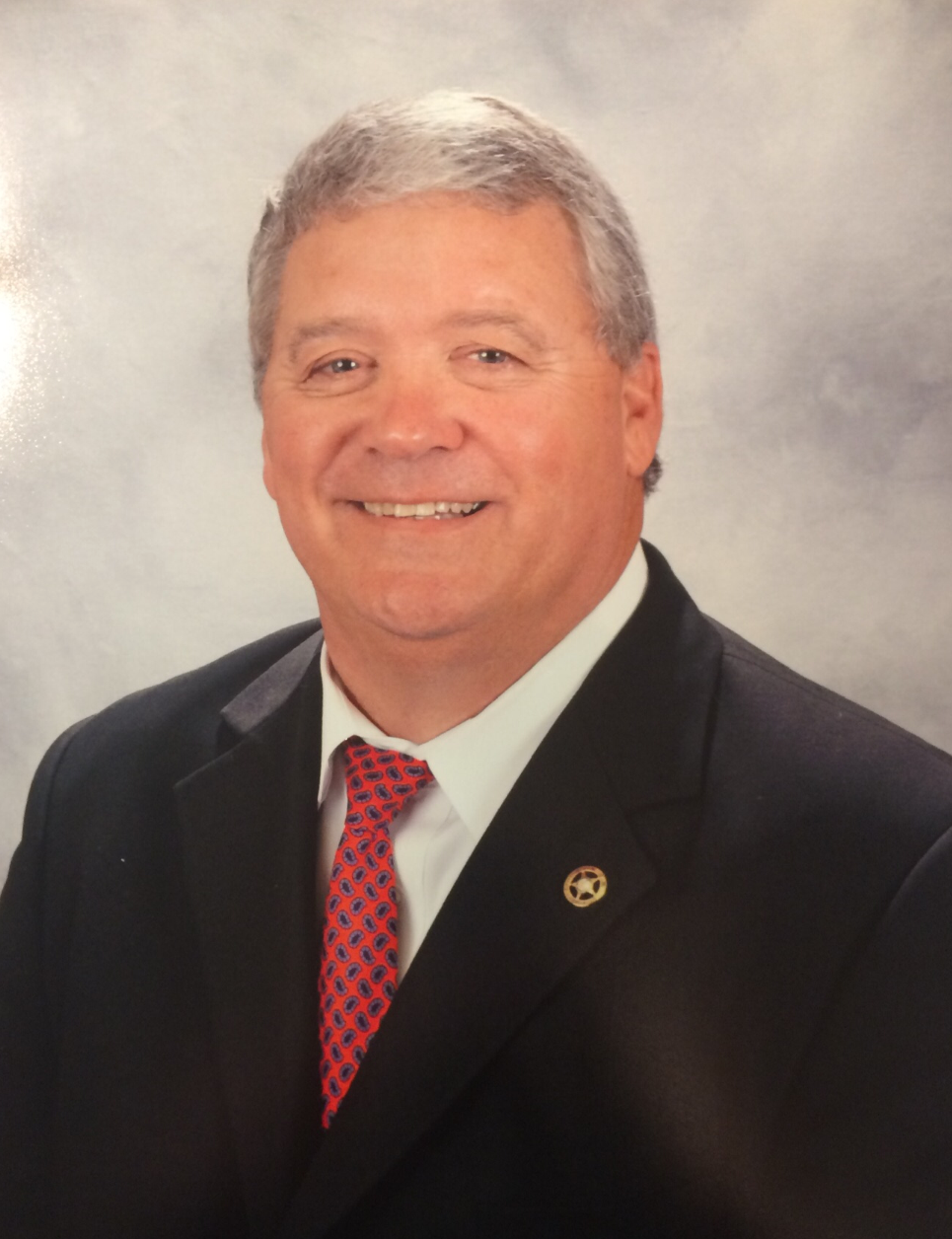 On February 19, 2020, the Board of Public Safety voted unanimously to approve former Tift County Sheriff Gary Vowell to serve as the interim commissioner of the Department of Public Safety.

Colonel Vowell is no stranger to DPS. He is a Georgia native and lifelong law enforcement official. Over the years, he has mentored hundreds of police officers, served in various leadership roles across the Peach State, and earned accolades for his service within the law enforcement community. In 1976, Vowell started his law enforcement career in Americus as a communications officer for the Georgia State Patrol (GSP). Vowell graduated as a member of the 51st Trooper School and was assigned to Post 13, Tifton, and later became a Field Training Officer. During this time, he was awarded numerous certificates for citations and drug interdiction by the U. S. Drug Enforcement Administration and GSP. Vowell is a former drug interdiction instructor for the Michigan State Police.

In 1991, Vowell began working in the Safety Education Division, later becoming a certified Peace Officer Standards and Training (POST) instructor for alcohol and drug awareness programs. Vowell retired from the GSP in 1996. Vowell was elected Tift County Sheriff in 1996. In this role, he supervised 115 employees and managed the county's 265-bed jail. He retired from public office in late 2012. He was appointed by Governor Nathan Deal to serve on the Board of Public Safety from 2011 to 2012. Vowell is a longtime member of the National Sheriff's Association and the Georgia Sheriff's Association. He remains actively involved in his local community. Vowell currently resides in Irwin County with his wife, Beth, who has worked for Southern Company for eighteen years. They attend Waterloo Baptist Church. They have three sons and six grandchildren. Vowell is a volunteer for his grandchildren's baseball, football and soccer teams.
Nancy A. Addison
Nancy A. Addison is Vice President and Chief Financial Officer for Health Service Centers, Inc. She is past Chairman of the North Georgia Mountains Authority and former Commissioner on the Atlantic States Marine Fisheries Commission. Addison is a director for Majormatic—a South Africa-based company and serves on the Safari Club International Foundation Advisory Board. She has three children and four grandchildren and resides on Georgia's coast.
Randy Dellinger
Mr. Randy Dellinger is retired from Jackson Electric Membership Corporation, an electric power utility, having been with the company for 34 years and finishing his career as the Gwinnett District Manager. He obtained his Bachelor of Science degree in agriculture from the University of Georgia and completed his MBA at Brenau University. Randy is a graduate of Leadership Gwinnett, the Atlanta Regional Commission's Regional Leadership Institute, and Leadership Georgia.
He has served on many community and professional organization boards including the Gwinnett Chamber of Commerce having served as its chairman, Partnership Gwinnett, Council for Quality Growth, Gwinnett Clean and Beautiful, Gwinnet County Public School Foundation, Gwinnett Championship Foundation and as chairman of the board of the Gwinnett Student Leadership Team. He was a Rotarian for many years and served as president.
A native of Athens, Georgia, Randy and his family have lived in the Snellville area of Gwinnett County for the past 34 years. He and his wife Carol have two grown children and four grandchildren,
Patrick Denney
Mr. Patrick Denney is a graduate of West Georgia college with a BBA in Marketing and lifelong resident of Carroll County. He owns and operates SLM Recycling, Inc., staffs the Convenience Centers of Carroll and Heard Counties, and owns interests in SLM Steel & Fabrication, and Heavy Equipment Repair. He has served as a deacon and Sunday teacher in his local church for over twenty years and is an avid outdoorsman, owning and managing farm, timber, and hunting land in Carroll and Heard Counties. He and his wife, Lynne, have four children and they reside in Bowdon.
Charles DePriest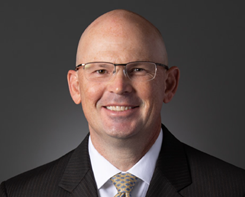 Mr. DePriest is a seasoned leader in the construction materials business with over 20+ years of finance and operations experience.   In 2016 Charles co-founded Georgia Stone Products, a company focused on aggregate greenfield strategies in the southeastern part of the United States.  In August of 2017, Georgia Stone Products joined the Summit Materials family and since Charles has served Summit in roles of increasing responsibility as Boxley Materials Company's CFO, Summit's East Region CFO and now as Summit's Enterprise Vice President of Standardization.
Charles is a veteran of the US Army, holds a Bachelors of Professional Accountancy from Mississippi State University and a Masters of Business Administration from Mercer University.  Charles holds certificates as an active Certified Public Accountant and a Chartered Global Management Accountant.  Charles resides in Douglas County, Georgia with his wife Jill and daughter Caroline.
Dan Garcia
Mr. Garcia is the President of C. W. Matthews Contracting Company. Dan joined the company in 2013. His expertise involves all facets of construction management, but his passion for the industry comes from building projects that have an impact in the community and for the people constructing these projects. Dan was born in Caracas, Venezuela, and moved to the United States at the age of 17 to attend The Citadel, The Military College of South Carolina. After graduating in 1996 with a B.S. in Civil Engineering, Dan began his career in construction working in several states before moving to Georgia in 2012. In 2010, Dan completed his MBA from Mercer University. He currently resides in Kennesaw, Georgia, with his wife, Debbie Garcia. The couple share five children.
Mark W. Hennessy
Mark W. Hennessy works for Hennessy Automobile Cos. in Atlanta, Georgia. He has been married to Paula B. Hennessy since June 1981 and the couple has 2 grown children, Robert and Molly Wogan (Hennessy). They have also been blessed with 5 grandchildren.
Mr.Hennessy attended Marist School in Atlanta, A graduate of UNC-Chapel Hill '76, and received an MBA from Georgia State University in 1981. Mr. Hennessy joined then Hennessy Cadillac shortly after graduation in May of 1976. Throughout his career, he has focused his efforts and attention on the Cadillac, Jaguar, and Land Rover franchises. Mark has been active in the advisory associations or Dealer Councils for each of the manufacturers and has held the title of Chairman of each of the Councils at least once.
Mr. Hennessy has served on the board of Trustees for the Marist School in Atlanta and is a member of the Buckhead Coalition. He served on the first BRAC Commission for Fort McPherson. He was a member of the North Fulton CID for over 8 years. Mark was also active in the Chattahoochee Hill County Alliance and the movement to incorporate the City of Chattahoochee Hills. Mr. Hennessy had the pleasure to serve on the Board of the Technical College System of Georgia from April 2020 to the spring of 2023, when he was appointed to serve on the Board of Natural Resources. Lastly, Mr. Hennessy is a holder of a Lifetime Sportsman's License.
Penn Hodge
Mr. Hodge is a graduate of the University of Georgia School of Accounting and Law School. In 1989, he formed Penn Hodge Properties to acquire and manage a diverse portfolio of real estate assets. His firm recently repurposed a 260,000 sf textile mill in Canton, GA, into an adaptive use/mixed-use property named the Mill on Etowah. He served previously on the Georgia State Board of Economic Development and on the board of Fulton County Development Authority and currently serves on the Canton Downtown Development Authority. He is married to Cynthia Copeland Hodge and currently resides in Milton, GA. The couple have three children.
Kevin Jackson
Kevin Jackson, also known as "Catfish", serves as Chief Executive Officer of Envirovac Holdings, LLC.
He is focused on continuing EnviroVac's innovations and leadership capabilities across all their regional offices. EnviroVac's goal is to provide safe, reliable, and professional services to its clients.
In addition to his responsibilities at EnviroVac, Mr. Jackson is a leader in the business and civic arenas. He served as the Chairman of Savannah Economic Development Authority (SEDA) and serves on the Board of Directors of United Community Bank, SEDA, and Savannah Technical College. He previously served on the Board of Directors for The Georgia Ports Authority, The Georgia Economic Development Authority and The Lottery. He is a member of the Letterman's G Club and The Grid Iron Society.
He received the Chamber of Commerce Entrepreneur of the year award, Savannah State Entrepreneur of the year award and the Savannah Technical College "Opportunity Award". Mr. Jackson was a member of the University of Georgia 1980 National Championship Football Team, the 1982 and 1983 Southeastern Conference Championship Teams and voted co-captain of the 1983 team.
He is dedicated to making a difference in the community by working with several agencies such as the Alzheimer's Association, Bethesda Academy, CASA, Leukemia Society, Cure for Cancer, Feed the Hungry, YMCA, United Way, and Savannah Christian Preparatory School to name a few.
He and his wife Libby, reside in Savannah, Georgia. They have three children and seven grandchildren.
Duncan N. Johnson, Jr.
Mr. Johnson is president of Johnson Motor Company. He currently serves on the North Georgia Mountains Authority, the Georgia Cancer Center at Augusta University's community cancer board, and he also serves as chairman of Camp Lakeside, a pediatric disabilities camp. He is a graduate of the 2012 Class of Leadership Georgia. Johnson earned a bachelor's degree in Automotive Marketing from Northwood University. He and his wife, Kaci, have two children. They reside in Augusta.
Alfred W. "Bill" Jones, III, Chair
Mr. Jones is currently the chairman emeritus and senior adviser of Sea Island Acquisitions and is director of the Peter Millar Company. He is the former chairman and chief executive officer of Sea Island Company. Mr. Jones currently serves on the North Georgia Mountains Authority, and previously served as chairman of the Georgia Ports Authority Board and the Georgia Research Alliance Board of Trustees. He served as honorary chairman of the G8 Summit Host Committee and as a trustee of the University of Georgia Foundation and the Nature Conservancy of Georgia. Jones has received Ernest & Young's Entrepreneur of the Year Award. He has also been awarded the Georgia Department of Natural Resources' Rock Howard Award. Mr. Jones earned a bachelor's degree from Valdosta State University. He and his wife, Sally, reside on St. Simons Island.
Ray Lambert, Jr.
Mr. Lambert is president of the Lambert Company. He is a member of the Young Harris College Board of Trustees and former member of the Young Harris Alumni Board and the Henry County Employee Review Board. He earned an associate degree from Young Harris College and a bachelor's degree from the University of Georgia. He served in the U.S. Marine Corps. He and his wife, Mary Lynn, have three children and two grandchildren. They reside in McDonough.
Tim Lowe
Mr. Lowe is a consultant to the real estate and construction industries. He is a former CEO of Lowe Engineers and a former chairman of the Georgia World Congress Center Authority. Lowe retired as a Captain with the U.S. Navy following 30 years of active and reserve duty. He is a member of the Georgia Chamber Board of Governors and a former chairman of the Chamber's Health and Wellness committee. Lowe is also a former chairman of the Council for Quality Growth and a member of the council's Executive Committee. He is a graduate of Leadership Georgia. Lowe earned a bachelor's degree from Auburn University and a master's degree in Business Administration from Emory University. Lowe and his wife, Traci, reside in Atlanta and St. Simons.  
Lesley Reynolds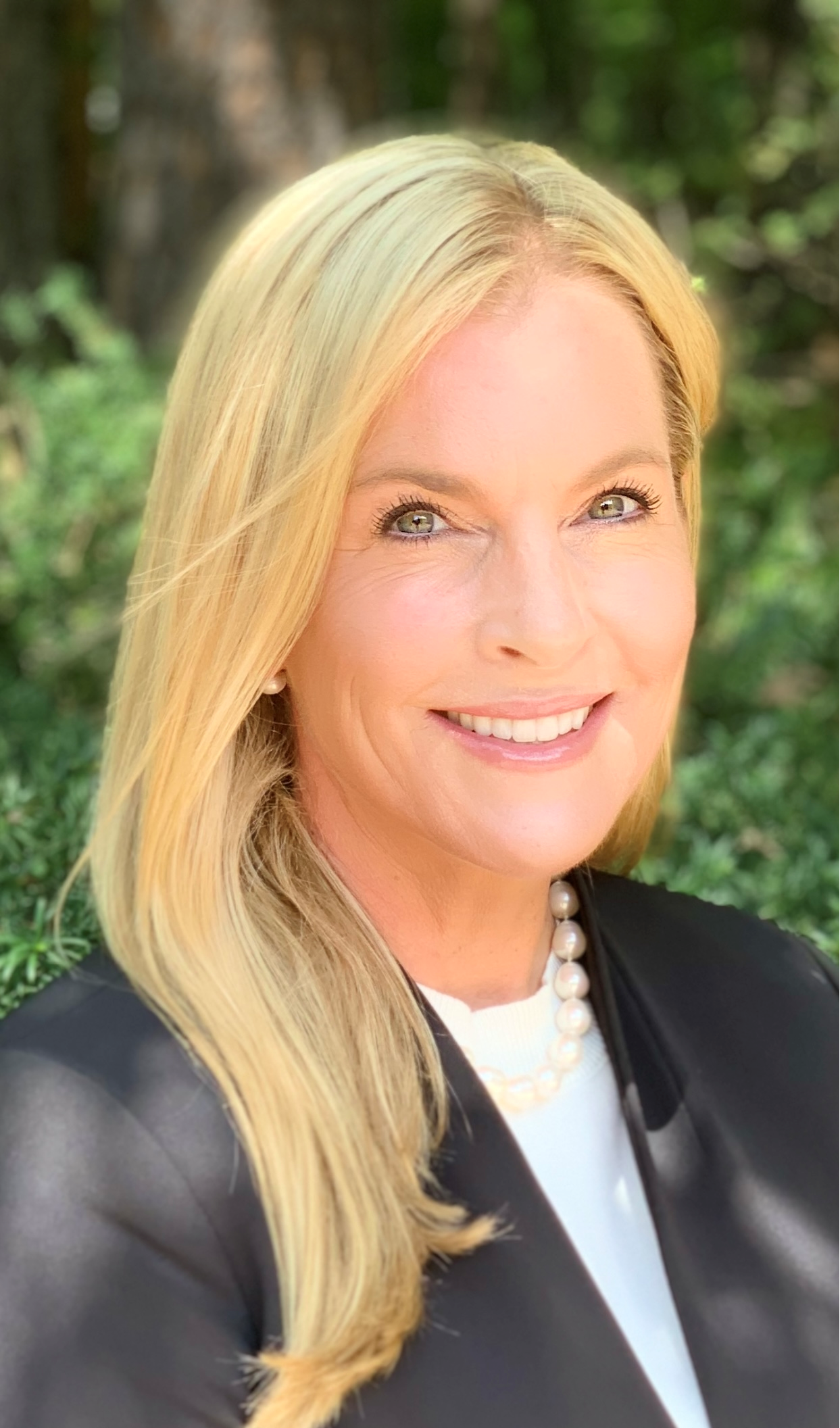 Lesley Reynolds is a native of Baldwin County, Georgia, and a graduate of Georgia Military College and Georgia College and State University. Lesley taught elementary school at Midway Elementary in Milledgeville. She is married to Harold Reynolds and mother of a daughter, Chandler, and a son, Jackson. The Reynolds live in Greensboro, Georgia, and maintained a residence in Oconee County while their children attended Athens Academy. Lesley has and is engaged with several organizations that focus on education, Judeo-Christian values, and women's safety and security. As a child, Lesley enjoyed frequent camping, trips and equestrian activities. She continues her love of nature with frequent hiking and equestrian activities locally and elsewhere. Lesley enjoys hunting trips and sport shooting with her family.
Paul Shailendra
Paul Shailendra serves as President of SG Property Services (SGPS), a full service real estate development and investment firm. He has been involved in the real estate and commercial development industry for most of his life – and is proud that SGPS continues to provide successful and exciting opportunities today for their clients and investors. Paul graduated from the Georgia Institute of Technology with a B.S. in Civil Engineering. As an alumnus of Woodward Academy, he sits on the Advisory Council for the private institution. Prior to beginning his real estate career, he worked on the staff of a U.S. Senator in Washington D.C. Paul has been actively engaged in many local and national non-profit organizations and enjoys his involvement in community organizations. He is a past member of the Government Affairs Council of the Georgia Chamber of Commerce, the Real Estate Committee for the Woodruff Arts Center, Waterfowl USA, and other outdoor sports organizations. Paul is also a past Vice President of People-TV, board member of the Metro Atlanta YMCA, chair of the YCEO, the Board of Directors of the Clayton County Chamber of Commerce, a member of the 2007 class of L.E.A.D Atlanta and a member of the 2011 class of Leadership Georgia. Paul currently serves on the Board of the College of Civil & Environmental Engineering and the Tharpe Fund at Georgia Tech and as chair of the Buckhead chapter of Ducks Unlimited. In 2013, Paul was appointed by the Governor to the board of the Georgia Department of Natural Resources for a five-year term. In 2015, Paul was appointed to the Ft. McPherson Authority for a four-year term. In 2017, Paul was appointed to a three-year to the Board of the Georgia Tech Athletic Association. Paul resides in the City of Atlanta with his wife Amanda Bell Shailendra and their two daughters.
Jeff "Bodine" Sinyard
Mr. Sinyard is owner and president of Adams Exterminators, Inc., a regional pest control company located in Albany. He currently serves on the North Georgia Mountains Authority and on the board of directors of SunTrust Bank of South Georgia and on the board of trustees of Darton College. He also serves on the Georgia Military Affairs Coordinating Committee, Georgia Structural Pest Control Commission, and is on the Board of Governors of the Georgia Chamber of Commerce. He is past chairman of the Dougherty County Commission, the Albany Dougherty Payroll Development Authority, and the Dougherty Area Regional Transportation Authority. He and his wife, Lillie, have three sons. They reside in Albany.
Harley Yancey
Mr. Yancey is President of State Mutual Insurance Company in Rome, Georgia. Prior to joining State Mutual, he practiced law for Brinson, Askew, Berry LLP. He is Chairman of the Georgia Life & Health Insurance Guaranty Association and a director for United Community Bank of Rome. Mr. Yancey also serves on the Board of Trustees for the YMCA of Rome. Mr. Yancey received his undergraduate and law degrees from The University of Georgia and is a member of the Georgia Law School Alumni Council. He received his masters in law from The University of Alabama School of Law and master in business administration from The University of North Carolina. An avid outdoorsman, he enjoys bird hunting, flyfishing, and the Georgia Bulldogs. Mr. Yancey currently resides in Rome with his wife, Anna Grace, and their son, Harley.