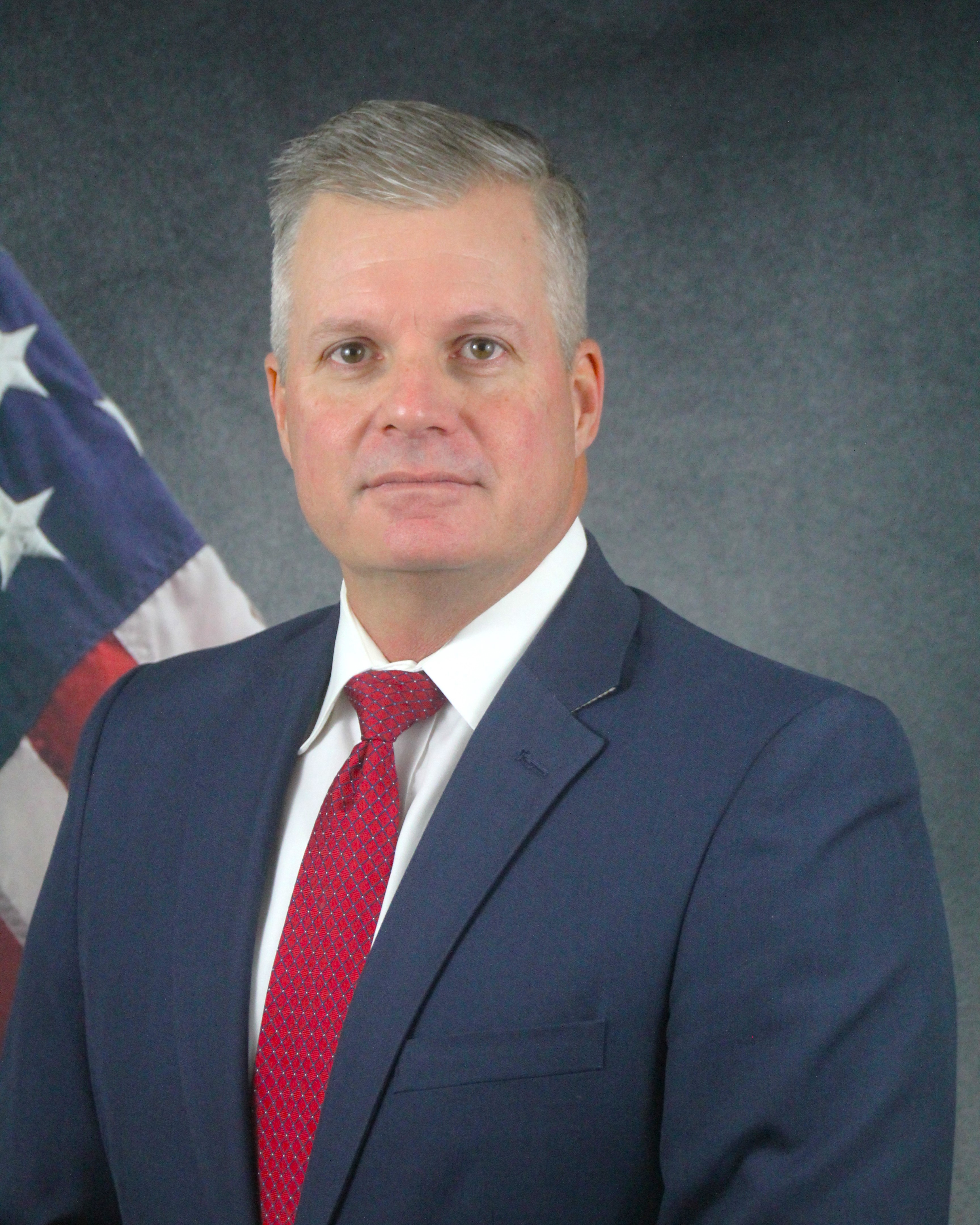 Walter Rabon currently serves as the Commissioner of the Department of Natural Resources (DNR). On August 22, 2023, Commissioner Rabon was appointed by the Board of Natural Resources to serve as the seventh head of the agency and its approximately 1700 employees. DNR has the statewide responsibility for the management and conservation of Georgia's natural, historic, and cultural resources, including fish and wildlife, land conservation, and coastal resources.
Rabon has dedicated his career to serving the Department of Natural Resources. Rabon started with the Department in 1993 as a Conservation Ranger, now referred to as Game Wardens, in McRae, Georgia. As a game warden, he served in central Georgia from Jackson Lake to Lake Oconee before being promoted to the division's training academy director at the Georgia Public Safety Training Center. As a major in the division, Rabon oversaw the special operations and field operations at the Law Enforcement Division headquarters office in Social Circle.
In 2015, after serving for over two decades as a game warden, Rabon was promoted to the Deputy Commissioner of the Department. As Deputy Commissioner, Rabon oversaw daily operations of four of DNR's divisions. During his tenure as Deputy, he was instrumental in the creation of the DNR Leadership Academy and DNR Career Academy, two programs that focus on the recruitment and retention of current and future DNR employees.
As DNR Commissioner, Rabon serves on the Boards of the Coastal Marshland Protection Committee (Chair), Georgia Outdoor Stewardship Board of Trustees (Chair), Jekyll Island Authority, Lake Lanier Island Authority, Sapelo Island Heritage Authority, Stone Mountain Memorial Association, State Properties Commission, Georgia Natural Resources Foundation, Atlantic State Marine Fisheries Commission, Southwest Georgia Regional Railroad Authority, and the State Water Council.
During his career with DNR, Rabon was awarded the opportunity to attend the FBI National Academy, participate in this first cohort of the National Conservation Law Enforcement Leadership Academy, and travel to Israel to take part in the Georgia-Israel Law Enforcement Exchange Program.
Born in Decatur, Rabon received his associate's degree from Abraham Baldwin Agricultural College, his bachelor's degree from Brenau University, and his Masters of Public Administration from Columbus State University.
Rabon and his wife Kathie reside in Mansfield, GA and are members of New Rocky Creek Baptist Church. They are the proud parents of three sons and grandparents of five grandchildren.
---
For more information on the Mission and Vision of the Department of Natural Resources, click here.