There is plenty to be enjoyed for those who may not hunt or fish. Georgia has a beautiful landscape that can be used for biking, hiking, camping, wildlife watching, shooting sports, and many other recreational activities. Whether at a state park or in a Wildlife Management Area, there is plenty for everyone to enjoy.
ABOUT OUTDOOR RECREATION IN GEORGIA
The Georgia Outdoor Recreation Plan is a statewide blueprint for maintaining and sustaining public outdoor recreation resources to meet the demands of Georgia's diverse and growing population. Click here to learn more about the Georgia Outdoor Recreation Plan.
---
OUTDOOR RECREATION ACTIVITIES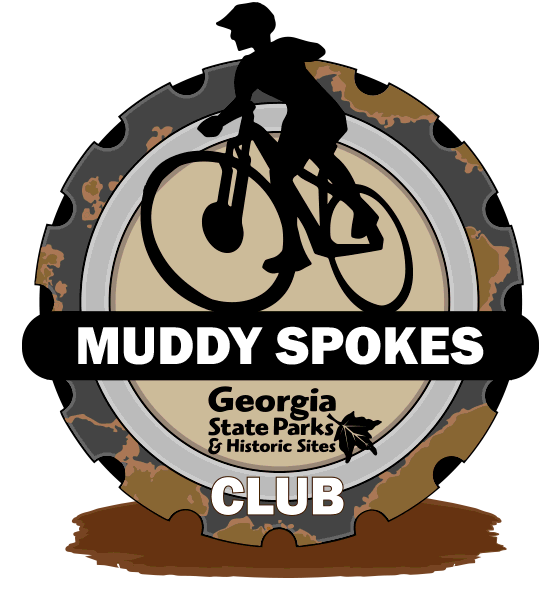 Biking
Biking is available on paved roads at all Georgia state parks, as well as on designated bike trails at several parks. Opportunities are available for the casual biker as well as those who prefer the challenge of mountain biking. Click these links for more information on where to bike at Georgia state parks or sign up for the Muddy Spokes Club, which spans over 68 miles of trails on 11 state parks.
Birdwatching
Birdwatching can be as easy as sitting at your kitchen table watching goldfinches and cardinals on your feeders or as adventurous as searching the pinewoods of Georgia for the endangered red-cockaded woodpecker. Whatever your pleasure, be sure to check out the Colonial Coast Birding Trail and the Southern Rivers Birding Trail. For young birding enthusiasts, check out the Youth Birding Competition. The Wildlife Resources Division also has information on planting gardens to attract birds and butterflies, nest box plans and much more. Visit backyard wildlife for more information.
Boating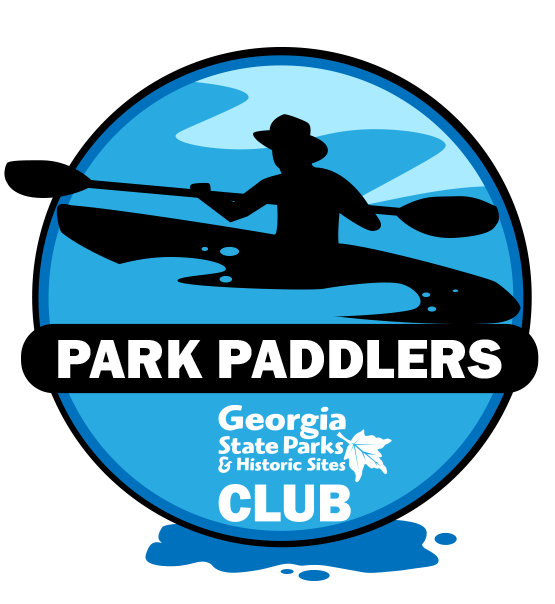 Boating is a popular pastime in Georgia. Lake Allatoona and Lake Lanier both rank among the busiest Corps of Engineer lakes in the country. Thousands of boaters head to Georgia's rivers, reservoirs and the Atlantic Ocean during the peak boating season, which runs from Memorial Day through Labor Day. To learn more about Georgia's boating regulations, boat ramp locations, boater education, or how to register your boat, visit the Wildlife Resources Division's boating information. In addition, more than 30 state parks have boats for rent by the hour, including motorized fishing boats, pedal boats or canoes.
Camping
State parks offer a wide range of camping opportunities, from RV pull-throughs to primitive backpacking sites, and from walk-in tent sites to yurts. For more information on camping opportunities, visit the Parks, Recreation and Historic Sites Division's activities and accommodations and plan your next trip to one of Georgia's state parks. Primitive camping also is allowed on wildlife management areas in designated campgrounds unless otherwise posted at the check station. Check the outdoor hunting regulations in the hunting regulations for more information on camping on wildlife management areas.
Fishing
From pristine trout streams winding their way through the state parks, to bass fishing on one of the state's reservoirs, to casting a line in pursuit of redfish on Georgia's coast, Georgia has plenty to offer both the beginning and experienced angler. For more information on freshwater fishing regulations and licenses, public fishing areas, fishing predictions, maps and much more, check out Wildlife Resources Division's freshwater fishing information. For more information about fishing in Georgia's estuaries or at the offshore artificial reefs, visit the Coastal Resources Division for information on saltwater fishing. In addition, several state parks offer a fishing tackle loaner program so anyone interested in fishing can check out a pole, try their luck, then return the equipment when they are finished.
Golfing
Georgia's seven state park golf courses provide award-winning golf with great variety and value. The courses are strategically designed and carefully maintained in picturesque, uncrowded settings to accommodate all skill levels. Golf Digest has regularly recognized several of these courses as subscriber favorites. For a more casual game, state parks also offer disc golf and miniature golf.
Hiking & Backpacking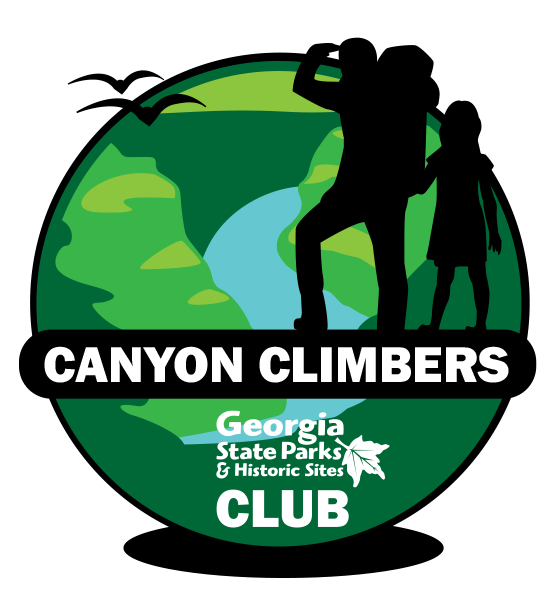 Almost every state park and historic site has hiking trails that provide opportunities ranging from shorter nature trails to challenging backcountry trails. The famous Appalachian Trail begins its 2,175-mile journey from Amicalola Falls State Park. Hiking also is allowed on wildlife management areas unless otherwise posted at the check station. Check the outdoor hunting regulations for more information.
Hunting
Hunting is a longstanding tradition in Georgia, and hunters enjoy long seasons and plentiful opportunities for species including white-tailed deer, wild turkey, waterfowl and small game. To learn more about hunting regulations and licenses, hunter education, hunting seasons and bag limits, maps and more, visit the Wildlife Resources Division's hunting information.