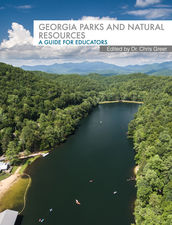 An informative e-book, Georgia Parks and Natural Resources: A Guide For Educators, by Dr. Chris Greer, is now available as a free download.
Dr. Greer, a Professor of Instructional Technology at Georgia College in Milledgeville, worked closely with DNR's Office of Information Technology and Parks Division for over a year and a half to create this informative book.
This interactive downloadable E-book book takes a look at the incredible natural resources that can be found throughout the state of Georgia. 
Concentrating primarily on science and history, this media-rich book takes the reader inside various parks with text, images, and videos featuring scientists and interpretive rangers. 
The content is an excellent supplement to material that is being covered within K-12 classrooms across the state of Georgia.
Right now, the Georgia Parks and Natural Resources: A Guide For Educators e-book is available only download with iBooks on your Mac or iOS device. A version for Android and PC devices is forthcoming.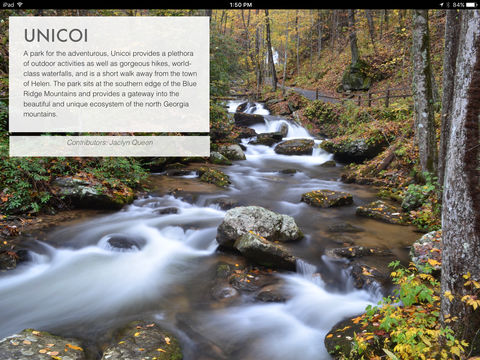 Multi-touch books can be read with iBooks on your Macintosh computer or iOS device. Books with interactive features may work best on an iOS device. 
To view this book, you must have an iPad with iBooks 2 or later and iOS 5 or later, or an iPhone with iOS 8.4 or later, or a Mac with OS X 10.9 or later.
For more information, please visit this link: https://itun.es/us/8sKAlb.l