Georgia DNR Career Academy
July 21-27, 2024 | Mansfield & Jekyll Island
---
The 2024 DNR Career Academy application period will be open from Nov. 1 to Nov 30, 2023.
Click here to apply. 
---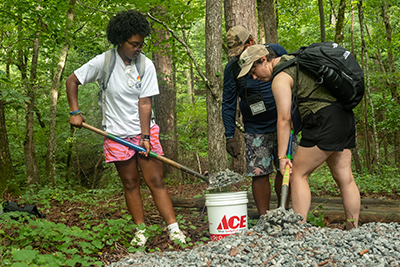 The Georgia Department of Natural Resources (DNR) is looking for the next generation of DNR employees who will care for Georgia's natural and cultural resources. This summer, DNR invites high school students to a week-long summer camp where students will have the opportunity to explore future career options, receive training and education, and make connections with current DNR employees.  Attendees will work alongside field professionals and receive hands-on training from game wardens, park managers, and wildlife, fisheries, and marine technicians while traveling across the state visiting wildlife management areas, state parks, fish hatcheries, historic sites, and Georgia's coast.
Students will stay overnight at the Charlie Elliott Wildlife Center located in Mansfield, Ga., and the Jekyll 4-H Center on Jekyll Island. Lodging and food are included in the total cost. Students may also choose to earn Dual Enrollment credit that can be used in Fish and Wildlife and Conservation Law Enforcement programs at many technical colleges. 
 Students will have the opportunity to learn about careers in:
Habitat stewardship

Law enforcement

State parks hospitality

Fisheries & wildlife management

Coastal conservation and more
Cost
The cost for the DNR Career Academy is $100 and includes all meals and lodging. 
Curriculum
Career Academy students will learn about all major aspects of working for DNR. Hands-on activities are designed to introduce young people to fisheries and wildlife management, conservation law enforcement, and hospitality and historic interpretation. 
As part of the Career Academy, students will take part in:
Electrofishing and fish habitat creation
Prescribed burns and land management
Boating and firearms safety
Trailblazing and state park management
Saltwater fisheries surveys and methods
In the Field
The DNR Career Academy is hosted at DNR properties across the state, including state parks and historic sites, wildlife management areas, fish hatcheries, and regional campuses from the mountains to the coast.
The Career Academy includes on-site visits to DNR workplaces where students will learn from full-time DNR employees about what they do and how they manage Georgia's natural resources. Students will be divided into smaller groups to allow for one-on-one conversations with DNR employees and the chance to take part in hands-on activities.  
Mentorship & Education
After the program, students can receive continued mentorship from DNR employees to stay on track for future careers with DNR. Eligible students can also choose to earn optional technical college credit upon completion of the Career Academy. 
Throughout the Career Academy experience, DNR staff will be side-by-side with students, who will have the opportunity to ask questions, dive deeper into career fields in which they have an interest, and learn about the future education requirements for employment with DNR. 
Application Process
High school students are invited to apply to participate in the Georgia DNR Career Academy. This unique opportunity will expose the selected applicants to the wide variety of careers available within the Georgia Department of Natural Resources. As part of the application process, students will:
Complete the online application between Nov. 1-30, 2023. Please check back during those dates to apply.

Parent/guardian will complete the

Guardian Permission form

and uploaded it in the application portal

Supply one letter of recommendation from an adult who is not related to you, but who can tell us about you. You may want to tell the person about the Career Academy or share this website with them. When you complete your application, you will provide the letter writer's email address. DNR will email the person a link where he or she can upload the letter directly to DNR online. (IMPORTANT: After the person submits the letter, you must go into the portal and complete your application. Your application will not be submitted until the letter has been sent to DNR and you submit the application. You will receive a confirmation email when you have successfully submitted your application.)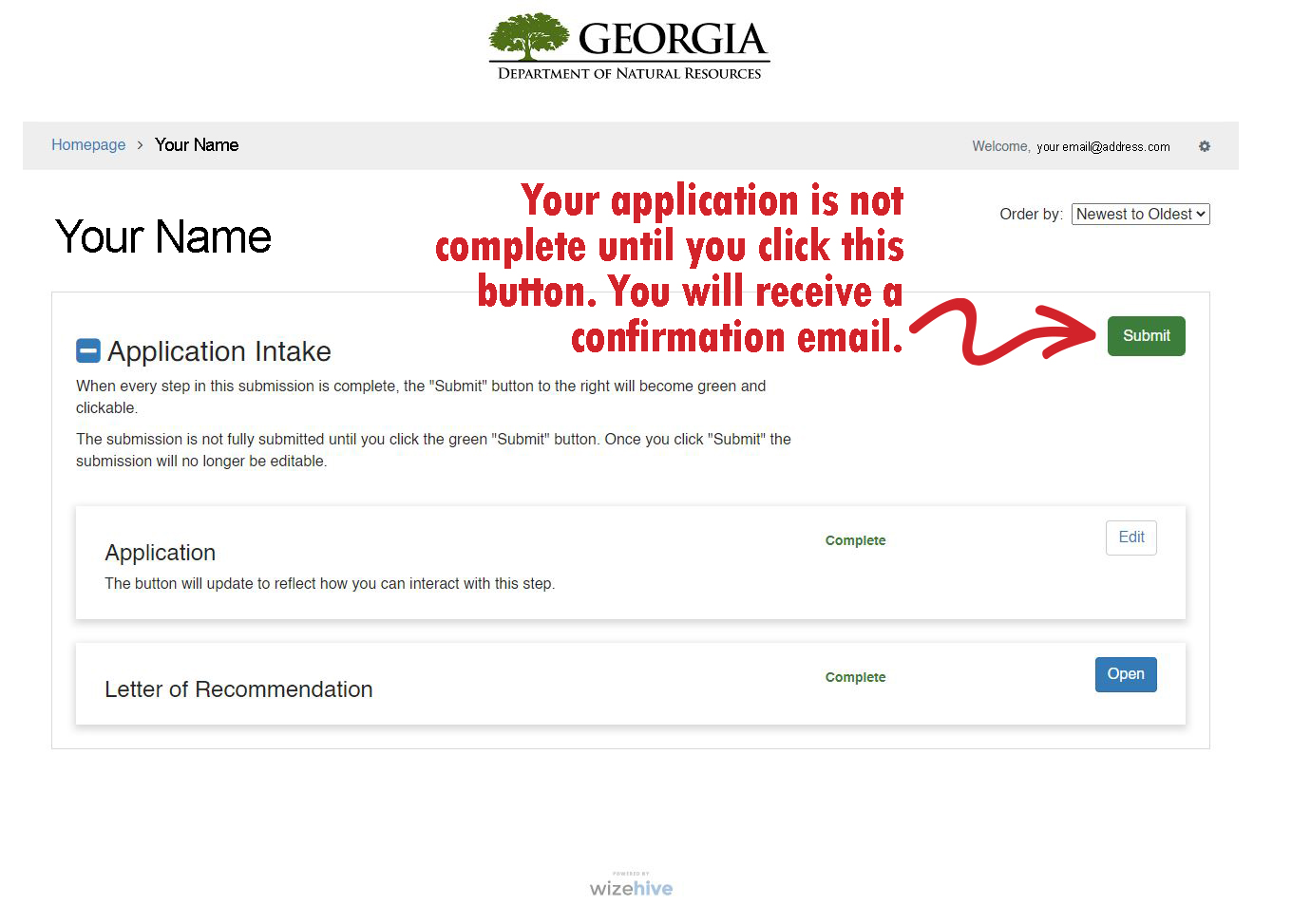 Click here to download the Guardian Permission Form (required)
Dual Enrollment Credit
The DNR Career Academy curriculum has been aligned with the Intro to Wildlife Management course (FWMT 1000) that can be used in Fish and Wildlife, Forestry and Conservation Law Enforcement programs at many technical colleges in Georgia. The Dual Enrollment program gives high school students the opportunity to receive postsecondary credits at no cost.  If you would like more information about this opportunity, be sure to check YES on your application.